If an alpha male cowboy lights your fire, you've come to the right ranch.
On the block we've got Stephen McLemore and Jillian Sinclair.
Her Forever Cowboy by Susan Arden
Bad Boys Western Romance Book #1
This bad boy pulls out all the stops to prove love tastes sweeter the second time!
Dream Cast:
CHARLIE HUNNAM as
STEPHEN MCLEMORE
a Charlie Hunnam moment
AND
EMILIA CLARKE as JILLIAN SINCLAIR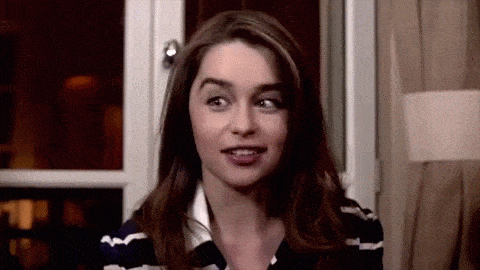 Emilia is so funny, lovely, and outrageous!
Love her!
Dream Cast Emilia Clarke as Jillian Sinclair ~ Her Forever Cowboy
SEXY COWBOY TEASER
She had her cell phone cradled to her ear and he closed the distance between them, plucking the phone from her hand. That close to her, he fought the urge to do more than take hold of her cell. She stood on her tiptoes, stretching her arm up as he raised his own to keep her cell beyond her hellcat reach.
"Excuse me. Are you mental! Give it back."
Dangling her phone just out of her reach brought both of them closer. Within striking distance and their eyes locked. It was like a bolt of white-lightening tore through him. Her pupils dilated as she stared up at him—she must've felt something too. Between them something besides anger boiled. Raw and undefinable. Intense.
"Jill, tell me. What are you doing, darlin'?"
The way she held his gaze without speaking as her lashes fluttered incrementally hooked him.
"Stephen, I was only checking my messages."
Hearing her speak his name after all these years and without the cutting undertone prompted him to step closer. The heat radiating from her tight body warmed his skin only outdone by the fire emanating from her green eyes.
"Not calling for backup?"
"As if I'd need help in dealing with you. Get real and give it back!" She grabbed her phone and their bodies collided.
Letting go of the cell, he reached for her, molding his hands over her hips that fit perfect between his palms. "Tell me the truth, we didn't do anything?"
"Like what, Stephen?" she sassed him.
He stared down at her, painfully reminded how she had the power to arouse feelings in him. "Anything besides sleep?"
"Why? Afraid of a repeat performance. Is that why you're hotfooting?" A sliver of pain lanced her eyes, then it was gone.
His gaze lowered to her mouth. Had it really been years—almost ten—since he'd last sampled more than her backtalk. Her lips were just as pink and plump as he recalled.
Back then she'd been in high school and grieving the loss of her parents. He'd wanted to close the deal on the land as well as comfort Jill, and had ended up kissing her. Tasted her sweetness, her innocence, and had backed away before they'd gone farther. And Christ, he'd wanted to. No woman had ever tempted or tormented him as this one. Now their age difference wasn't what set off the sirens that blared in his mind. Christ Almighty there had to be a hundred going off all at once.
Smoke and mirrors
. With a hundred years of ranching on the line, S

tephen McLemore dove into his career as an explosives engineer. After achieving wealth, power, prestige, he's ready to make his move. He walked away from love, but he never forgot the girl of his dreams.
At the time, Jillian Sinclair was 16, a hot mess, and hands-off. Eight years later, is it coincidence or a case of meticulous plotting that brings Jillian face-to-face with the boy who kissed her and left? It might not matter. She's grown up, ticked-off, and prepared to settle a score.
In tandem, they're flint and gasoline.
Within a family crisis, Stephen and Jillian are powerless to fight their raw desire.
From a smolder, their intense attraction combusts.
They can't deny that love
tastes sweeter the second time. But life throws a curve ball into Stephen's goals. Hollywood comes knocking on Jillian's door with an offer to star in a reality dance TV show.
Be careful what you wish for…
There's a very secret, private, and controlling side of the second eldest of the hardcore cattle ranching brothers from Evermore. How far will Stephen go?
The ultimate sacrifice cuts deep.
Jillian's once in a lifetime opportunity might be this cowboy's undoing.
A raw passionate, second chance love story
that explores the depth of forgiveness and sacrifice, loyalty and trust.
International Bestselling Author
Bad Boys Western Romance Series
(Eight Stand Alone Stories)
Bestselling Series Ranked #1 for several sub genre categories
including
Sports, Contemporary Romance, Western, Humor, Suspense
and some after dark romances
are top sellers for erotica
SILVER SPROCKET PUBLISHING
Susan Arden writes romance over several genres: PNR, contemporary, political fiction, Westerns under four different pen names. Thanks for visiting and have an awesome day!!