BADASS IS BACK
If an alpha male cowboy lights your fire, you've come to the right ranch.
This bad boy pulls out all the stops to prove love tastes sweeter the second time!
Dream Cast:
CHARLIE HUNNAM as
STEPHEN MCLEMORE
a Charlie Hunnam moment
AND
EMILIA CLARKE as JILLIAN SINCLAIR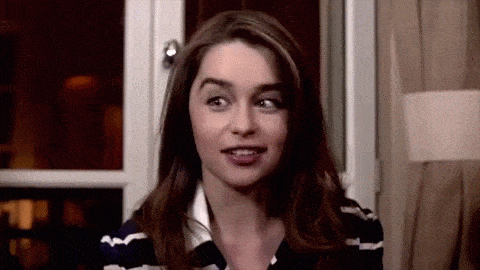 Emilia is so funny, lovely, and outrageous!
Love her!
Dream Cast Emilia Clarke as Jillian Sinclair ~ Badass is Back
#satspanks
SEXY COWBOY TEASER
SECOND CHANCE LOVE STORY YOU WON'T WANT TO MISS!
Sexy Cowboy Western Erotica. Dark Humor. Reality Dance Show Romance
Smoke and mirrors
. With a hundred years of ranching on the line, Stephen McLemore dove into his career as an explosives engineer. After achieving wealth, power, prestige, he's ready to make his move. He walked away from love, but he never forgot the girl of his dreams.
At the time, Jillian Sinclair was 16, a hot mess, and hands-off. Eight years later, is it coincidence or a case of meticulous plotting that brings Jillian face-to-face with the boy who kissed her and left? It might not matter. She's grown up, ticked-off, and prepared to settle a score.
In tandem, they're flint and gasoline.
Within a family crisis, Stephen and Jillian are powerless to fight their raw desire.
From a smolder, their intense attraction combusts.
They can't deny that love
tastes sweeter the second time. But life throws a curve ball into Stephen's goals. Hollywood comes knocking on Jillian's door with an offer to star in a reality dance TV show.
Be careful what you wish for…
There's a very secret, private, and controlling side of the second eldest of the hardcore cattle ranching brothers from Evermore. How far will Stephen go?
The ultimate sacrifice cuts deep.
Jillian's once in a lifetime opportunity might be this cowboy's undoing.
A raw passionate, second chance love story
that explores the depth of forgiveness and sacrifice, loyalty and trust.
International Bestselling Author
#3 A.M. Bad Boys Western Romance
Bestselling Series Ranked #1 for several sub genra categories
including
Sports, Contemporary Romance, Western, Humor, Suspense
and some after dark romances
are top sellers for erotica
AMAZON KINDLE UNLIMITED
SILVER SPROCKET PUBLISHING
Thank you for visiting!
Now if your whistle is wet and you'd like more HOT-N-TASTY teasers, jump on over to one of the awesome authors below for more red-hot romance.
CLICK TO JUMP
TO
Or here's the link as well: