The Devil's Playground by Eliza Freed
Publication date: November 10th 2015
Genres: Adult, Contemporary, Romance
Synopsis:
Former U.S. Attorney, Meredith Walsh, took some time off to raise her children. But the time took away everything she once trusted about herself. She's lost within the mundane confines of her children's schedules of lacrosse, soccer, Cub Scouts, and math facts. Desperate for a sliver of her former passion, and isolated in the small town her corporate husband relocated her to, she counsels herself on risking her family for the rush of a fling.
But Vincent Pratt, the local chief of police, weakens Meredith's abhorrence of affairs and her dedication to her family. With him, she finds a new version of herself, one capable of contributing in her new world, and thriving in her lonely home. In spite of the fact, she's not the kind of woman who has an affair.
Goodreads: https://www.goodreads.com/book/show/25732826-the-devil-s-playground?ac=1
Review
Ummm... what comes to mind?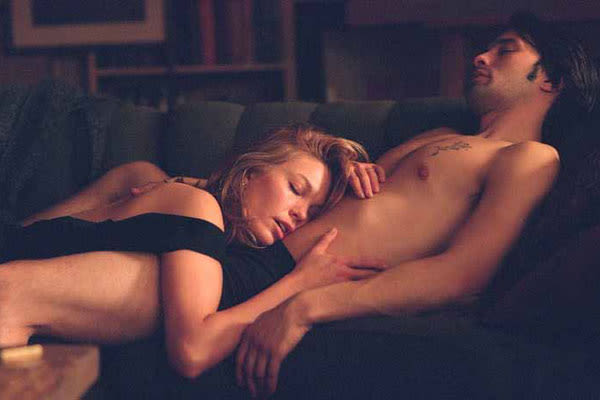 HOTTER THAN HELL or the status quo that feels like sludge in Meredith's veins?
She's frustrated with her life, having quit her career and possibly her identity.
What does a woman who once slammed justice left and right do when her soul screams for more?
Okay sure, it's not reality and so let's give our heroine some slack.
The typical romance cries foul when a cheating spouse enters, so let's just avoid
recriminations by calling this women's fiction, and by-pass any name calling shall we?
What we have when we bypass the stagnant marriage between Brad and Meredith is a vacuum in need of filling.
º

O•❤•.¸✿¸.•❤•.❀•.Ƹ̵̡Ӝ̵̨̄Ʒ ( ͡° ͜ʖ ͡°)
Former US DISTRICT ATTORNEY is about to cross some serious lines. A definite case of NEVER SAY NEVER ( ͡° ͜ʖ ͡°) Ƹ̵̡Ӝ̵̨̄Ʒ.•❀.•❤•.¸✿¸.•❤•
Devil's Playground is a quick-paced read, filled with tension, angst, tearing down defenses until a raw chemical attraction between Meredith and Vincent either combusts into flames or they hook-it-up. uMMm, be prepared 'cause this story is a red-hot(!!) STORMING MESS.
This story ends on a cliffy, but don't lose heart. We'll regroup and hit it in Book 2: Lion's Den. Someone is in serious trouble!!
FIVE



STARS!
Purchase:
Eliza Freed graduated from Rutgers University and returned to her hometown in rural South Jersey. Her mother encouraged her to take some time and find herself. After three months of searching, she began to bounce checks and her neighbors began to talk; her mother told her to find a job.
She settled into Corporate America, learning systems and practices and the bureaucracy that slows them. Eliza quickly discovered her creativity and gift for story telling as a corporate trainer and spent years perfecting her presentation skills and studying diversity. It's during this time she became an avid observer of the characters we meet and the heartaches we endure. Her years of study have taught her laughter is the key to survival, even when it's completely inappropriate.
She currently lives in New Jersey with her family and a misbehaving beagle named Odin. An avid swimmer, if Eliza is not with her family and friends, she'd rather be underwater. While she enjoys many genres, she has always been a sucker for a love story…the more screwed up the better.
https://www.goodreads.com/author/show/7857490.Eliza_Freed
https://www.facebook.com/elizabfreed
https://twitter.com/elizabfreed
a Rafflecopter giveaway
Schedule for Devil's Playground~ Xpresso Book Tour